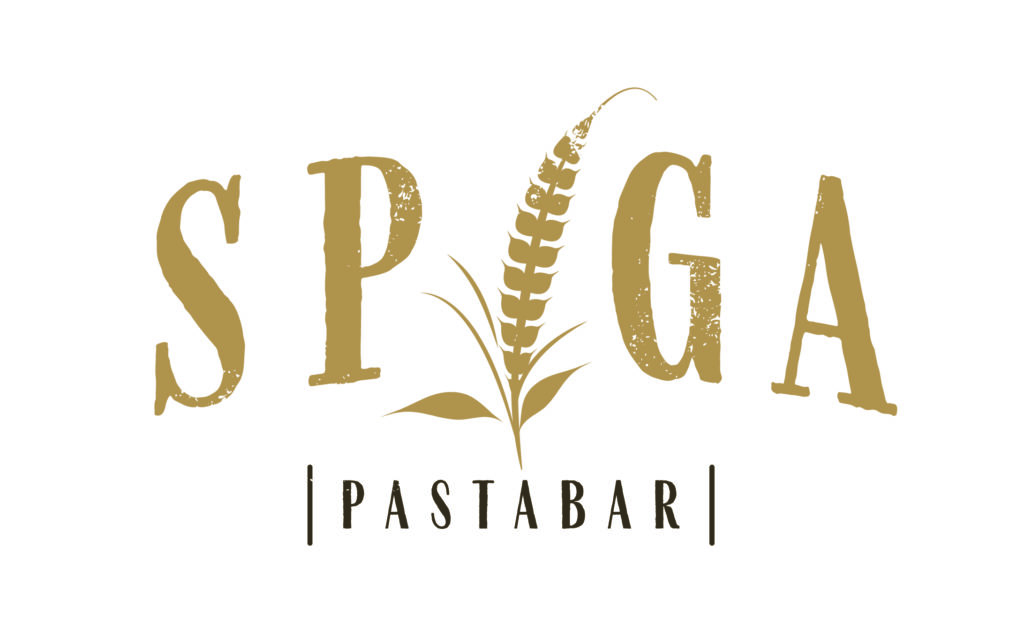 SPIGA PASTABAR®
Enjoy the Italian lifestyle
"La Dolce Vita" on the go.
Fresh Artisan pasta prepared live with zero-mile ingredients. We mill our own flour in the morning then roll pasta in the afternoon. Chefs are preparing the pasta in front of you. Enjoy it in locale or To Go.
Open all day, Spiga Pastabar® serves lunch and dinner and is open between meals. A light, bright, modern room, perfect for families and those seeking a familiar and traditional Italian environment. The fully open show kitchen and the live preparation of pizza, pasta, and salads are the key components of the room. The smell of the tomato sauce and freshly baked bread are wafting throughout the room and into the front side of the seating area with the sound of the kitchen always in the background.
The retail food products placed in the glass cases are colorful and attractive fruits and vegetables. The back walls of the kitchen are shelved and used for plates and pots and pans that are used during the cooking process. To reduce glass impact, both Extra Virgin Olive Oil and Wine are used directly from a fustino and a barrel.